Corporate Training
(45min session)
Get your employees moving with our corporate personal training programs throughout St George, Hurstville, Parramatta and surrounding suburbs. Our mobile PT service comes to you, making it easy and convenient to gather the team for pre or post-work sessions that get your blood pumping and heart racing. So whether you run a small business or a large corporation, our team of professional trainers can help your employees feel their best from the inside out.
What are the benefits of workplace personal training?
More than anything else, our health and wellbeing has the ability to severely impact our everyday lives ­? which is precisely why it should be a priority for any business owner. Our sessions run for 45 minutes and can cater for both small, medium and large groups. From boxing to circuit training, boot camp and more we make sure the session is fun, engaging and challenging for everyone!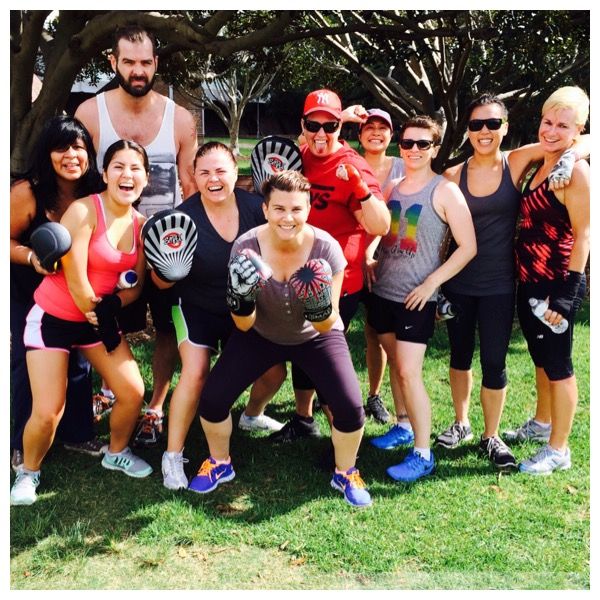 There are a number of ways that corporate personal training can improve your workplace, such as...
Enhancing productivity
Promotes team bonding
Improves your corporate image
Improves the health of your staff, resulting in less sick days
Improves employee morale
Sedentary workplaces in particular can benefit immensely from this service, as getting active will boost their energy levels throughout the week. After all, happy staff make for a successful workplace.
Our range of effective fitness solutions
At Total Fitness Training, we are committed to helping people throughout the inner west and eastern suburbs of Sydney look and feel better than ever. Whether you're in Hurstville, St George or Parramatta, we come to you and provide corporate, group or personal sessions that are tailored to your specific needs. So whether you want to work out with friends, colleagues or on your own, we are the convenient way to get it done.

Get started today!
Contact us today on 0410 484 029 for more information on our services and how they can benefit you.