Are You Enjoying Training With Us?
Word of mouth is the best compliment you could give us!

Do you know of someone who might benefit from training with us too?
To show our appreciation, we will give you $5 off each session for the remainder of your training with us*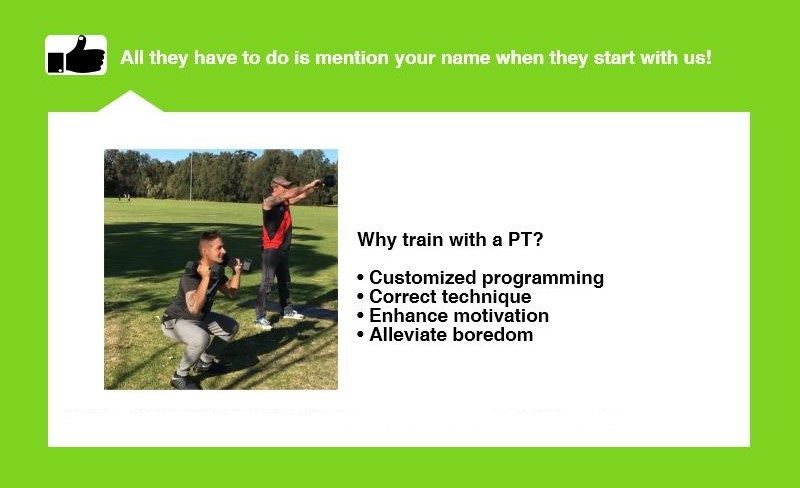 1. Discount applies once the person has trained at least once a week for four weeks.
2. Permanent discount will apply after referred person continues ongoing training with Total Fitness Training for six months.
3. Offer applies once per referrer.