What To Expect From Our Sessions
Congratulations for taking the first step, as I believe it is always the hardest to make.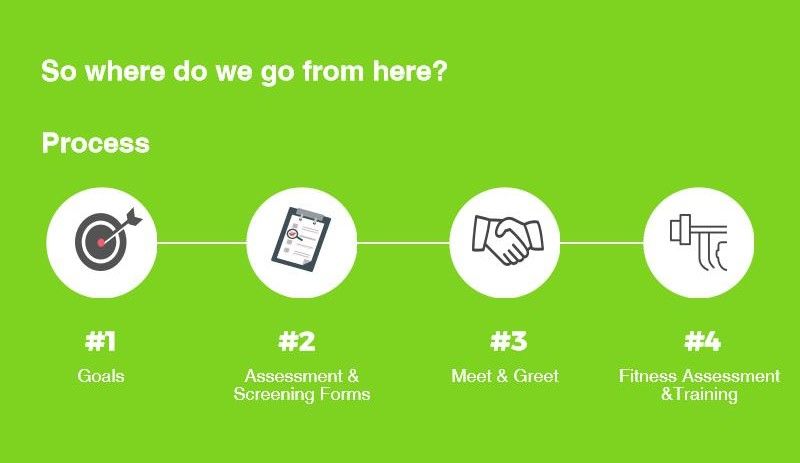 In our first conversation, we will discuss your goals, lifestyle and how we can help you.
You can choose a personal trainer or we will find a good match for you. According to your goals, personality etc. Choosing the right personal trainer ensures that you will receive the most from your training session and also that you will enjoy the experience.
Within 24 hours you will receive the assessment & screening forms. This is the process of us getting to know you, in terms of your health, exercise history, likes and dislikes.
Last step is to meet and greet your trainer. In the first half of your first session you will complete your fitness assessement, which helps us establish a baseline for progress comparison in regards to your goals further down the road and in the second half of your session your training will begin.